Cécile McLorin Salvant at The Stage @ Rockwells
When
Fri, August 23, 2013
7:30 PM + 9:30 PM
Musicians
About
The Stage at Rockwells Presents
Cécile McLorin Salvant

Live in Concert on Friday, August 23 at 7:30 and 9:30 PM

Rising Jazz Star Comes to Westchester for Two Intimate Performances

Pelham, NY – Critically-acclaimed jazz phenom Cécile McLorin Salvant will perform two concerts at Westchester's The Stage at Rockwells on Friday, August 23 at 7:30 and 9:30 PM. McLorin Salvant comes to The Stage at Rockwells in celebration of her much buzzed about Mack Avenue Records debut, WomanChild. The 23-year old virtuoso, known for her astounding vocal range and riveting performances, won the prestigious Thelonious Monk International Jazz Vocals Competition in 2010. Describing how McLorin Salvant has, virtually overnight, taken the music world by storm, the New York Times proclaimed, "If anyone can extend the lineage of the Big Three - Billie Holiday, Sarah Vaughan, and Ella Fitzgerald - it is this 23-year-old virtuoso." Tickets are $35 and available now at http://rockwells.laughstub.com/show.cfm?id=257230&cart....
Eva Dilmanian uploaded this event on July 31, 2013
Album Reviews
Radio
In Pictures
Jazz Bastard
Album Reviews
Live Reviews
Bailey's Bundles
Extended Analysis
Album Reviews
Read more articles
Mack Avenue Records
2018
buy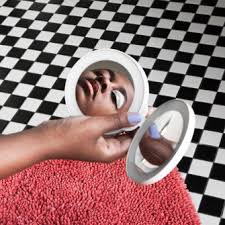 Mack Avenue Records
2017
buy
Mack Avenue Records
2015
buy
Mack Avenue Records
2014
buy
Mack Avenue Records
2013
buy